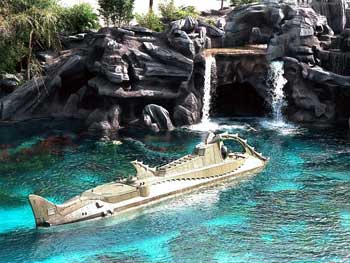 YES! This site is all about the amazing 20,000 Leagues Under the Sea ride that was at Disney World!
If that's what you were looking for then you just hit paydirt!
---
MILD WARNING!
Be forewarned that this site is rated
for the Mild Language that I sometimes use when I get excited about something. So if you're not old enough to watch Goonies you're not old enough to enter.
(Seriously, it's no big deal, I just thought that since this is Disney related stuff I should have a little disclaimer.)